LOS AMIGOS DE JAMES MENDEZ ESTAN POMPIANDO UNA NOTICIA DEL 2007 CON EL FIN DE COJERLOS DE PENDEJOS PERO YA USTEDES SABEN PA QUE LO HACEN !!!!

PUES PARA COJERLOS DE PENDEJOS Y SALGAN A COMPRAR MAS DINARES !!!

DE ESO ES QUE SE TRATA EL MODUS OPERANDO DE LAS ESTAFAS INFORMATICAS DEL RV DEL IRAQUI DINAR .... TRATAR DE CREAR VENTAS A TODO COSTO AUNQUE LOS COJAN DE PENDEJO POR MEDIO DEL ENGANO !!!!

AQUI LA PRUEBA :

1. PARA SABER LA VERDAD SOBRE LA FECHA DE CUALQUIER NOTICIA DELEN A "PAGE FOR PRINT" :

2. LUEGO OBSERVEN LA FECHA : THURS. JANUARY 25
3. LA UNICA FECHA DEL THUR. JANUARY 25 LE CORRESPONDE AL
2007 :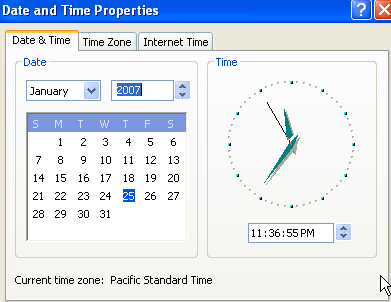 http://www.microsofttranslator.com/bv.aspx?from=&to=en&a=http%3A%2F%2Fwww.alitthad.com%2Fpaper.php%3Fname%3DNews%26file%3Darticle%26sid%3D23590
A CONTINUACION, "EL REFRITO" POR UN ESTAFADOR AMIGO DE JAMES MENDEZ QUE CAMBIO LA FECHA Y NO POSTIO EL LINK !!!!!
Today, 04:41 PM
Chiroone Chiroone is offline
Fanático!
Join Date: Jul 2009
Posts: 370
Wink Shabibi Speaks
* The Governor of Central Bank: Shabibi speaks
MARCH 28TH, 2011 03:24 PM · POSTED IN NEWS (IRAQ & WORLD CURRENCY)
This year's budget focused on increasing the volume of investment in Iraq
Iraqi Media Network
Said Dr. Shabibi central bank governor that this year's budget an investment budget because it focused on the size of the investment Ziada.
Shabibi said that the role of the central bank is to address the imbalance that would result from the development process that will result from changes in economic structure are basic.
He pointed out that the central bank is to achieve development in a stable monetary environment through attention to all means and policies to achieve economic stability and moderation in the environment and the normal rate of inflation moderate.
He continued: our budget relating to the conservation of its resources, is done by combating inflation.
Stressing that the bank had several measures including raising the dinar exchange rate.
He pointed out that the impact of this action on the budget through the impact on the purchasing power of government, will increase by addressing inflation.
Shabibi said: that this policy will increase the confidence in dinars, which will pull some of the money to the banking sector and the rationalization of government spending because of its impact on inflation.
He indicated that this action will lead to a reduction in prices of import goods such as private sector imports and the import of the government's development that comes from converting the Iraqi dinar to the dollar.
He added that this policy at the time weakens the government's ability to buy the dinar, it strengthens Aldenarabraghi which is owned by the government.
He pointed out that the bank wants and means to affect the economic and monetary policy by making the dinar valuable and powerful.
LINK
The * The Governor of Central Bank: Shabibi speaks by Dinar Daddy's Tidbits, unless otherwise expressly stated, is licensed under a Creative Commons Attribution-ShareAlike 3.0 Unported License.
Tags: no tags
COMMENTS
Comments are closed.
http://www.iraqdinares.com/showthread.php?t=38090
SEGUIMOSSSSSSSSSSS GOZANDOOOOOOOOOOOOOOO !!!!!